Steel for House Building
---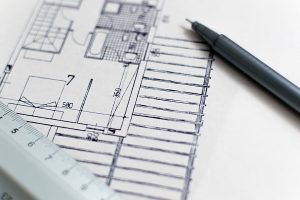 From the bespoke one-off new build to multi acre developments, we are involved with many of Britain's local, regional and national house building companies, who trust us to deliver their steel requirements on time, every time.
Supplying standard, straightforward lengths of steel for lintels and floor/ceiling beams, we also work from our client's technical drawings to produce the more challenging of requirements such as the fabricated wind posts, roof trusses, stairways and external railings and fencings.
Materials are often painted or galvanised prior to despatch.
If your house type is built with an element of steel, give us a call. We offer a fast, friendly and reliable service to keep your build on time and on budget.